Turn Back The Clock For Dad This Father's Day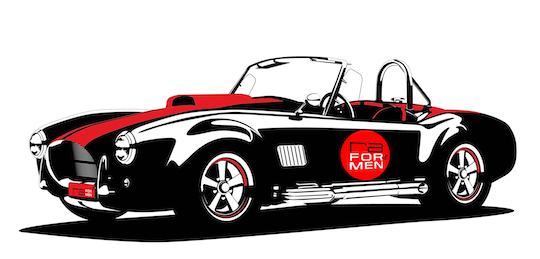 Where did this year go? We're already half way through it, which means Dad's Day is just around the corner. This has traditionally been one of the more difficult gift-giving holidays to shop for…at least for most of us. Dads just don't tend to talk about new things they want, unless it's that '66 Shelby Cobra they've long lusted over.
So what do you get dad? If you can't quite afford the mint-condition Shelby, you can at least help him travel back to that era and return to a more youthful state, but helping him turn back the hands of time on his skin.
How do you that? With the gift of good skin care of course. Here are our top picks for Father's Day gifts:
RA for Men 1-2-3 Method kit – this is a simple skincare kit that hits all the vital elements: cleanse (Blue Agave Wash), build (Stone Power), and protect (EnviroProtect).
RA for Men Ultimate Method kit – as the name implies, this is the ultimate regimen to give skin a healthier, more youthful, refined look.
Firm skin – who doesn't want that, really? With Mineral Freeze, you can help dad reduce the appearance of aging with skin-firming natural active and science-based ingredients (this will appeal to the research-driven dads). It actually contains a protein that mimics viper venom to actually "freeze" wrinkles. Not a Cobra, but in the same species.
RA for Men Express Treatment – this 30-minute treatment is quick, but packs a punch…it's also the right amount of relaxation time for busy guys.
Gift certificate to a salon or men – there are several throughout the country and they're dedicated specifically to men (think country club or boys club meets old fashioned parlor).
Sun protection – nothing beats some simple skin protection. EnviroProtect will help protect skin from the environmental assaults that age the skin – pollutants, sun and toxins.
Next year you can get dad the Shelby, but this year focus on getting his skin primed so he looks good driving it.
HAPPY FATHER'S DAY FROM ALL OF US AT RA FOR MEN!
For more RA for Men products, visit the Products page.