Top 4 Fall Ingredients for Men's Skin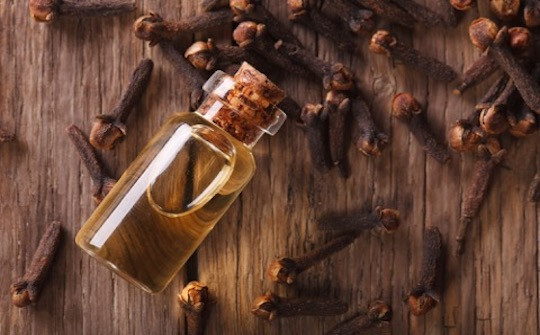 The leaves are starting to change, and some parts of the country have even gotten their first snowfall (ahem…Denver). As the seasons change, it often means we also need to change up our skincare routine ––just as we do with several other routines. Don't worry, you don't have to completely ditch what you've been doing, but just a few tweaks can help protect your skin against the inclement weather.
Fall is also a good time to help replenish your skin from the summer, especially if you spent a lot of time under the sun, or traveling or even if you were stuck in a humid, urban city. Lucky for us, the season brings us a number of ingredients that support skin health too. Things like grapes, rosemary, cinnamon, and clove, are extremely high in antioxidants and carry a potent supply of potassium, zinc, vitamins, and beta-carotene. But beyond the health benefits, they also help keep the skin looking fresh and hydrated (I think we've all experienced the discomfort of the winter chap).
Let's take a closer look at some of these fall ingredients and how they can help us maintain our dapper appearance.
Flavors of the season
Starting with herbs and spices many of us are familiar with, a few to look for this season include:
•Clove – from the clove tree, an evergreen, the oil is used in skin care for its antioxidant, antiseptic, and stimulating benefits. Works great in shave gels for these purposes.
•Cinnamon– also from an evergreen tree, its oil is used in skin care for antioxidant and antimicrobial properties. And who doesn't enjoy the scent of cinnamon? Because it has stimulating and antioxidant properties, it's great for use in shave gels, shave oils, and toners.
•Rosemary – the oil derived from this herb provides hydration and tones the skin while providing antiseptic and antioxidant support, which is great for reducing inflammation. Look for it in toners. Thyme, oregano and basil are also great this time of year for their exfoliating and digestive benefits.
There's also a fruit many of us know and love that offers up a powerful dose of antioxidants, which we know is key to fighting off the signs of aging.
•Grapes – specifically it's the oil derived from grape seeds that is a great source of flavonoids, which protect cell walls and strengthen collagen and elastin (our skin's elasticity). It also provides antioxidant, firming and toning benefits, as well as exfoliation. Look for grapeseed oil in strengthening and hydrating serums, shave gelsand shave oils.
Changing up the regimen
Now that we know the ingredients to look for, how do we put them into practice. The following is a quick regimen ideal for this time of year.
1. Cleanse: switch to a gentle cleanser to help retain hydration, particularly if you live in a region that's already experiencing chilly weather. Soothing ingredients like shea butter and sodium chloride will help prevent the winter chap by preserving the skin's natural oils.
2. Tone: follow with a toner that stimulates, but also nourishes and hydrates.
3. Rebuild: Keep skin hydrated and refreshed with a serum containing grape seed oil.
4. Protect: Always, always, always protect the skin. We have the tendency to forget the sunscreen when the weather starts to cool, but we need to be on guard year-round. So always finish with a good physical block that includes zinc.
There you have it. An easy fall regimen to transition into and set of seasonal ingredients to add to the mix. With this combination, you'll help correct any damage done from the summer and be ready for the harsh winter.