Skin Care Do's and Don'ts Every Guy Needs to Know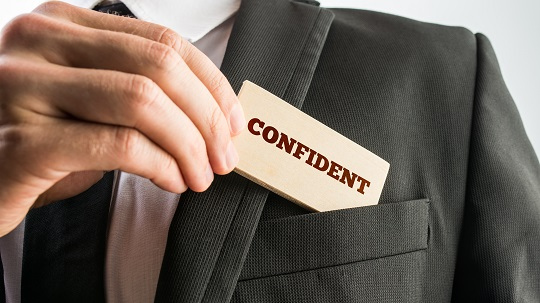 Confidence can take you far in life. And I'm not talking on-the-surface confidence. I'm talking about the type of confidence that comes from somewhere deep within. And studies have shown confidence actually plays a significant role in your career path. Of course confidence has to come from believing in and acknowledging your self worth, but looking your best can also help tremendously.
Whether you're an executive, a college student, or pro athlete, when you feel good and confident in your appearance, you carry yourself different. And beyond the nice attire or other material possessions, having healthy skin plays a big role. So what are some simple methods for caring for your skin? To answer, I'll cover a few do's and don'ts.
DO PRACTICE PREVENTION.
The sun is responsible for 90 percent of the skin's aging. So do practice prevention daily. Use a quality mineral SPF such as zinc. This is a skin-safe ingredient that not only acts as a shield between you and harmful UV rays, it also delivers minerals and antioxidants to your skin.
Speaking of antioxidants…load up on them. Antioxidants are also essential to prevent and even support the skin in fighting UV-induced damage. Include them in your diet – indulging in foods like blueberries, avocados, walnuts, salmon, kale, and spinach – and in your skin care routine. Look for ingredients like soybean protein, grapeseed extract, resveratrol, and superoxide dismutase (powerful antioxidants).
DO KEEP A CLEAN MUG.
This is the single most important thing you can do for your skin. A good cleanser – not that bar soap or body wash in your shower – will help support your skin against things like acne and aging. The key here is to use a quality cleanser with salicylic acid and to lather up for 3-5 minutes, working the cleanser into your skin in a circular motion. For quick clean ups on the go, you might consider cleansing pads.
DON'T OVER SCRUB.
Exfoliation is important, but use caution not to over scrub. Keep loofahs and other harsh materials away from the face. You need not take sandpaper to your face to get a good exfoliation. Simply shaving on a regular basis can do the trick, or you might opt for a scrub that uses bamboo or jojoba beads.
DON'T DEHYDRATE.
Dehydration can occur any time of year, but often becomes more of an issue during summer and winter months. Again, prevention is key. Environment (sun, wind, extreme cold), lifestyle (insufficient water intake, poor nutrition, and smoking), and skin care (alcohol-based products, and under cleansing) can all zap the skin of moisture. So take account of all these things then consider adding a non-greasy, hydrating serum to your daily routine.
DON'T FORGET THE EYES.
The windows to the soul are also the first to reveal our age, still they are often overlooked (no pun intended). Tissue around the eyes is more delicate and therefore requires a little more care. Use caution when cleansing this area and support the skin with a good wrinkle diminishing cream that delivers antioxidants and hydration the skin.