How to Care for your Skin like a World-Renowned Movie Star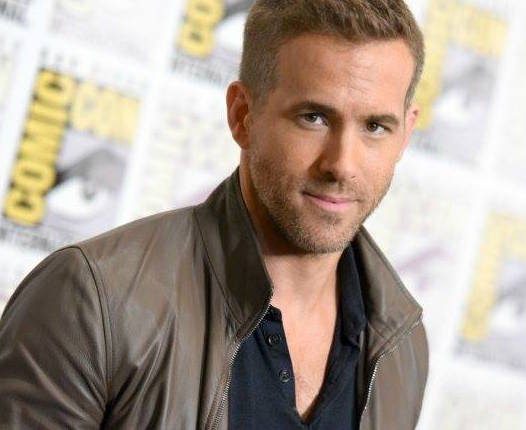 There are few people who wouldn't immediately know the name Ryan Reynolds if asked. Most of us conjure up an image of the suave actor in one of his superhero roles with his charming good looks and abs we can only dream of having (don't you just hate the guy? I jest).
To boot, Reynolds is married to fellow actor Blake Lively, and the A-list couple recently welcomed a baby girl named James. Amidst his widespread fame and success on the big screen, it's quite apparent Reynolds maintains a life centered on family, humility, and hard work.
Somehow this new dad and sought-after actor seems to make family his priority, while maintaining a demanding career. In the last few years, his film credits peak 10+ titles and his latest cinematic feature, Self/less, just came out on July 10th.
So with a happy home life, a body we can aspire to and a red-hot career, Reynolds sounds just like the type of guy we'd like to hang out with, if for no other reason then to steal some of his health, fitness and grooming routines. In the meantime, we can make some informed guesses as to what some of his grooming and health routines likely entail. Here's our hunch about how the first-class performer cares for his skin.
Exfoliation. If you've seen a picture of this leading man, you've seen the impeccably smooth nature of his skin. One of the best ways to achieve this look is by regularly exfoliating. When he's working hard on action sequences in a film or even hanging with his daughter while on daddy duty, sweat and dirt are sure to find their way into his pores. He (and you) can clear out these troublemakers by exfoliating about once a week.
Subscribe to SPF. Reynolds may like the sun, but he is definitely no fan of sun damage. Once the spokesperson of a PSA about the dangers of melanoma, we can bet he's a big believer in sunscreen. Using formulas that are hydrating and boast zinc oxide in their ingredient list are some of the best protective measures you can take against the harmful effects of the sun. For an added boost, check if your day cream includes antioxidants, which are known to control free-radical damage.
Keep up the Class. Sure, even a highly sought-after movie star can get on board with recent facial hair fads, and we've all seen Reynolds sporting a trendy, scruffy look. But most pictures we see of the screen star are clean shaven. You can adopt a similar, fresh look by using a shave oil instead of a standard shaving cream. This will give your skin nourishment, while protecting it from razor burn and leaving you with a big-screen worthy complexion.
Health from the Inside Out. Finally, it's no secret that Reynolds believes in a healthy lifestyle through and through. His dedication to a healthy diet and exercise impact the healthy of his skin more than he may realize. You can see a big improvement in the quality of your skin by focusing on your total-body health, too.
So if looking like a movie star is on your to-do list, you can start by adopting some of these healthy and best practices. Even if you never end up on a movie screen (or married to Blake Lively, for that matter), you can still stand out with that signature debonair look that all "it" guys seem to exude.
Image is from Ryan Reynold's Official Facebook page. Click here for more.