How to Build a Skin Care Routine Fit for Iron Man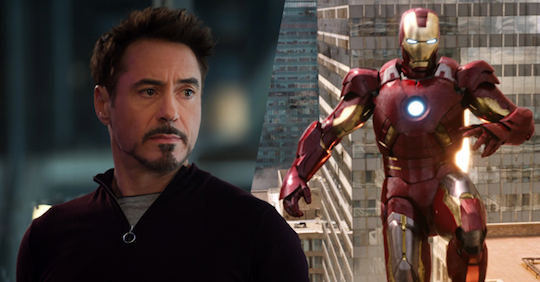 All of you Avenger fanatics out there are likely chomping at the bit to see the epic battle scene between 12 of Marvel's most iconic superheroes in Captain America: Civil War . Indeed, the summer blockbuster promises action-packed combats and a memorable storyline. Who will prevail?
Will Captain America go on to fight another war? Will Iron Man's iron-clad suit survive another round of intense battles? Only time will tell.
Of course, all of this got us thinking about how iron acts much like a powered suit of armor for the skin and why it should be a part of every guy's skin care routine.
IRON: A SUIT OF ARMOR FOR THE SKIN
Iron is often associated with strength, and rightly so. It's an essential building block in the body – our bodies need iron to function as it carries oxygen throughout the body and helps muscles store and use the oxygen. For this same reason, it also plays an important role in the skin.
Some types of iron extracts, like hematite, can in fact firm and regenerate the skin. Hematite is a stone-derived mineral that is rich in iron and has skin toning and strengthening powers. According to legend, it was once believed hematite protected against injury in battle. (Maybe someone should tell Iron Man.)
This powerful mineral also has an invigorating effect, helps restore and strengthen mature skin, and works to stimulate collagen synthesis – the proteins that comprise our connective tissue. While it improves circulatory problems, helps reabsorb bruises and aids in wound healing, hematite's primary benefit is its regenerating ability – restoring density and firmness from the inside out.
CREATING AN IRON-CLAD SKIN CARE ROUTINE
So how do usurp the benefits of iron. Some believe putting the actual hematite stone directly on the skin will do the trick, but there are some quicker, more effective methods.
For starters, getting iron through your diet will be essential. Foods that tend to be rich in iron include red meat, poultry, seafood, beans, dark green leafy vegetables like kale and spinach, and dried fruits like apricots. Incorporating vitamin C will also help enhance iron absorption. This will include foods like broccoli, grapefruit, oranges, and leafy greens.
Now that you've supported the internal operation, it's time to take care of the external. For this you'll want to turn to skin care formulas containing iron oxides like hematite. Just like the body, you'll also want to be sure to include other ingredients like vitamin C and peptides to maximize the benefits of the iron.
Take a cue from Iron Man and build a suit of armor for your skin with the right mix of iron, and supporting vitamins and proteins. And here's to another epic Marvel movie!
Image is from Joblo.com