Fear of Wrinkles? Here's What You Need to Know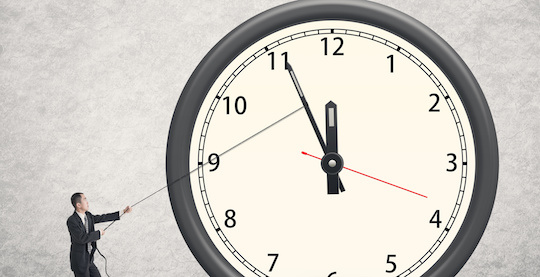 Let's face it – none of us are getting any younger, and my, how times of changed. Age used to be a sign of wisdom. It often meant you were more established and respectable. But today, as the C-suite gets younger and younger, those couple of wrinkles and rogue gray hairs can sometimes work against us. So what do we do about it?
Whether it's pressure to compete in the corporate world (today's younger generations are frequently seen as more innovative and creative than their old-school counterparts) or you just simply don't like wrinkles – we, as a whole, are being far more proactive about maintaining a youthful appearance. So you're on board with the idea of looking younger, but unsure what you need to do. Fear not, we've got you covered.
THE BEDROCK OF HEALTHY SKIN
Cleansing is often overlooked. And many times overshadowed by some of the more exciting things we can do to and put on our skin. But this is mission critical to healthy, youthful skin. Think about it like this, you wouldn't attempt to just paint a rusted car without sanding it, wax your surfboard without removing the old stuff, or put on your winter jacket before your undershirt and button-up. Not properly cleansing before applying products is similar, ingredients will just pile up on the surface of the skin with nowhere to go.
The second most important thing is protection. The biggest factor in skin aging is UV damage (it's responsible for 90 percent of our skin's aging) so your first line of defense should always be daily sun protection. If you look for a good zinc-based mineral blockeryou'll not only protect your skin from UV damage, but also get the added benefit of the mineral, which is essential to the body.
HYDRATE AND STRENGTH-TRAIN YOUR SKIN
If your goal is to maintain or regain that youthful appearance, consider adding peptides and hyaluronic acid to your routine. Peptides are to the skin what strength training and protein powder are to the muscles, and hyaluronic acid will keep the skin hydrated.
Hyaluronic acid's greatest claim to fame in skincare is its ability to hold up to 1000 times its weight in water, which means its water retaining ability helps keep skin malleable. Look for hyaluronic acid (or sodium hyaluronate) in the form of a skin-strengthening toner that has other minerals and apply prior to your daily moisturizer or throughout the day.
Follow the strengthening toner with a powerhouse peptide formula, which gives the skin a protein boost and continues the rebuilding and strengthening. This will increase firmness and tone the skin, thereby reducing the appearance of fine lines and restoring the skin's youthful look.
UNDO YEARS OF DAMAGE
Maybe you're reading this and thinking, "Great, this is information that would have been useful to me 10 or 20 years ago!" Fear not. There is still hope for those who already started to bare the signs of Father Time's handy work. For this, we turn to retinol – the all-mighty skin corrective. This vitamin A derivative reduces the appearance of fine wrinkles and skin discoloration, age spots, and kick starts cellular regeneration (a necessity for youthful, healthy skin). Note: skin will become even more sensitive to the sun's rays when using vitamin A (retinol), so avoiding the sun as much as possible and wearing sunscreen is priority number one.
IF YOU TAKE AN ALTERNATIVE ROUTE
If you must go the quick-fix route with injectables (Botox, Restylane, etc.), proper care and maintenance are essential for yielding the best results. Yes, Brotox has taken hold. While many dermal fillers offer an immediate effect, post-care and recovery is essential to getting the best, longest-lasting results.
It's not uncommon for some minor side effects to occur following an injectable filler procedure. This could be in the form of redness, bruising, tenderness (nothing us dudes can't handle, right?), or inflammation. Keep in mind, this is normal. It's simply the skin's way of healing the wound. But if you're not too keen on the idea of donning bruises around your eyes or forehead, opt for ingredients like glycine soja (soybean protein), D-boldine (from the Boldo tree), and other potent antioxidants like superoxide dismustase, grape seed extract, and resveratrol. Worth noting: If you're noticing extreme or uncommon reactions following an injectable procedure, please see a physician. Don't be "that guy" who is too proud to face the doctor!
PREVENTION AND CARE IS STILL BEST
Proper skin care and maintenance has always been and will continue to remain the best way to keep that fresh-faced, "I have new and innovative ideas" look. Be sun smart, keep skin hydrated and pay attention to changes in tone, texture and firmness so you can adjust your routine as needed. As your mama always said, an ounce of prevention is worth a pound of cure!