Are You A Mo Bro?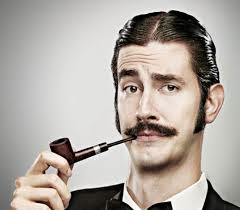 Can you believe it's that time of year already? I'm not talking about fall, Thanksgiving or Black Friday…I'm talking about Movember.
It feels like just a couple months ago we were all meticulously grooming our mustaches. It was almost hard to part ways with it at the end of the month.
As you may know by now, Movember is the global campaign that encourages men to sport a stache during the month of November to raise awareness for men's health issues. Now more than ­­­­one million men (and women…the Mo Sistas) participate. In case you are wondering, no the women don't grow mustaches.
You may be well on your way to growing a mustache, but it's not always as simple as just letting the hair grow. It has to be maintained, it can be itchy for those not used to one, or for those who have a beard, you now have to think about shaving regularly.
To help, we've put together a series of posts on shaving and grooming, and below are some of the most popular:
Happy growing! Here's to a great Movember and men's health!
Here is more information about How to Mo and How to Get Involved.